Repairs and Servicing of Brass and Woodwind Instruments in Canberra
As a member of NAPBIRT we offer unsurpassed repairs and servicing on all brass and woodwind instruments. Whether you need your vintage horn or a student horn worked on, you can rest assured that the quality of workmanship is unsurpassed.
We offer:
Magnetic Dent Removal
Ultrasonic Cleaning
Refacing of mouthpieces
Full rebuilds and restorations
Re-pads with a range of the finest pads available
General Servicing and Maintainence
Saxophone pad waterproof ing treatment
All types of reeds and accessories
Tritone Brass and Woodwind is a Yamaha service agent and Buffet service agent.
Service and repairs of saxophones, clarinets, flutes, piccolos, oboes, bassoon, trumpet, trombone, tuba, French horn, euphonium, cornet are all done in-house here in Canberra.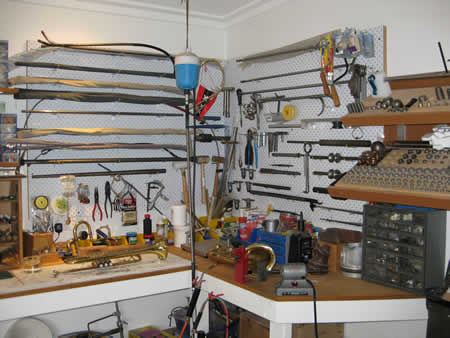 We are now stocking a selection of pads and materials which include:
Woodwind mouthpieces - Yamaha, Vandoren, Otto Link, Meyer.
Available vintage and new
Brass mouthpieces - Bach, Yamaha, Denis Wick, Giardinelli, Bob Reeves.
Available vintage and new
Kangaroo pads
Lucien delux pads
Martin Chanu pads
Prestini pads
Valentino pads
Cork pads
With choice of resonator - brass Hollywood resonators, flat metal resonators, domed metal resonators and plastic resonators
Carbon fibre banding of cracked wooden instruments
Valve oils
Silicon rotary stop cord
Synthetic and Cane reeds
Vandoren clarinet mouthpieces and reeds
Otto Link and Meyer saxophone mouthpieces
Rico reeds
Neo-tech neck straps
Makes we like to work on includes: Yamaha, Selmer, Buffet, Bach, King, Conn, Martin, Buescher, Blessing, Olds, Jupiter, Trevor James, Altus, Miyazawa, Powell, Haynes, Azumi as well as many others.
Below: A selection of our pads and resonators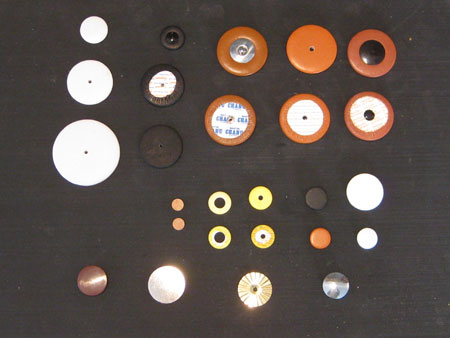 Ultrasonic Cleaning
Brass instruments benefit from cleaning in the ultrasonic. Using high frequency sound the internal casings and tubing is cleaned without the negative effects of dipping the instrument in acid. The benefit both to the instrument and the environment can't be overstated.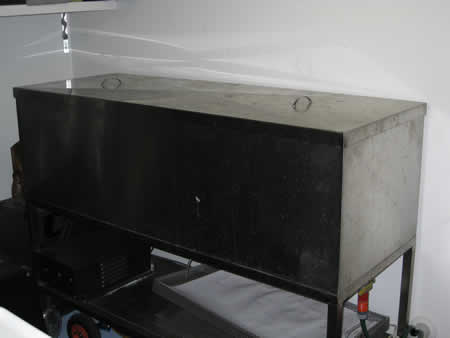 I have had the pleasure of working on over 17,000 instruments since the start of Tritone and I hope I can be of service to your instrument or help you find an instrument that is right for you.
Page currency, Latest update: 28 May, 2010