Latest News
New Instruments in the For Sale Section
New Pictures in the Gallery
As Famous as the Moon sub-site updated
Welcome to the Tritone Brass and Woodwind Website

Check out the Tritone Brass and Woodwind Facebook page
Tritone is the home of Brass and Woodwind repairs in Canberra.
As a member of NAPBIRT we offer unsurpassed repairs and servicing on all brass and woodwind instruments. Whether you need your vintage horn or a student horn worked on, you can rest assured that the quality of workmanship is unsurpassed.
We are proud to be a Yamaha Service agent and now a straubinger flute technician.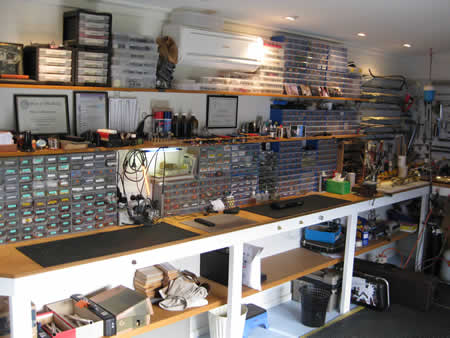 We offer:
Silverplating for re-plating instruments
Refacing of mouthpieces
Full rebuilds and restorations
Re-pads
a range of student and professional instruments
all types of reeds and accessories, valve oils, mouthpieces
Friendly and Professional Advice
As professional musicians, we know the importance of getting repairs or servicing done right first time every time. Some of our customers include notable saxophonists Bernie McGann, Gordon Brisker, Dale Barlow, Ben Jones, John Mackie, Bob Bertels as well as thousands of wonderful students and beginners. We pride ourselves in our attention to detail and customer satisfaction.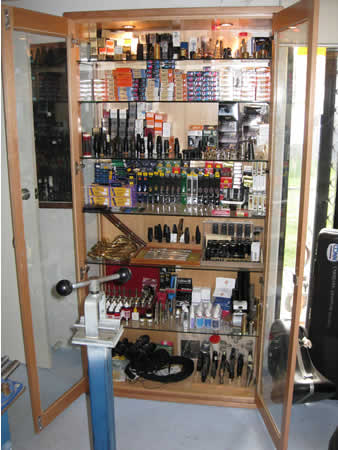 2008 - 2010
The recent period has seen people sending their instruments to Canberra from Adelaide, Brisbane, Perth, Melbourne, Sydney, Country NSW and Victoria. Sales of instruments, mouthpieces, reeds and accessories continue to be a resource to our customers.
Instruments sold include the desirable Selmer MkVI saxophones, Bach Strad, Buffet clarinets, Yamaha student trumpets, flutes, clarinets, piccolos and saxophones. I am keeping the best quality instruments, mouthpieces and accessories in stock. Please check the for sale page for a selection.
March 2010 Dirk became a Straubinger certified pad technician. These are the finest flute pads available where the flute can be made to play with greater response throughout the register with the lightest of touch.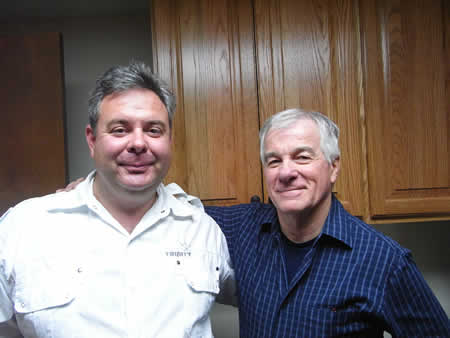 Dirk and David Straubinger at the Straubinger Flute factory, Indianapolis, 2010
2010 saw the arrival of the new Otto Link slant signature tenor mouthpieces, these are the best mouthpieces on the market. They are available here in different size facings for $330.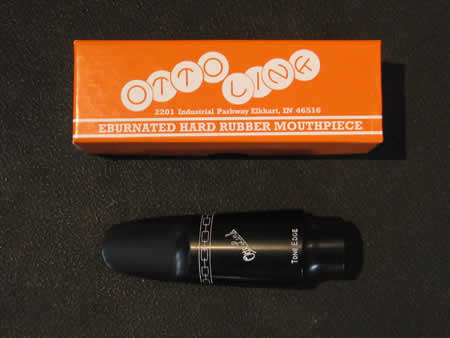 We specialise in providing the player with the ideal mouthpiece to reach your full potential, a great instrument is a must and needs a great mouthpiece.
Page currency, Latest update: 12 August, 2010